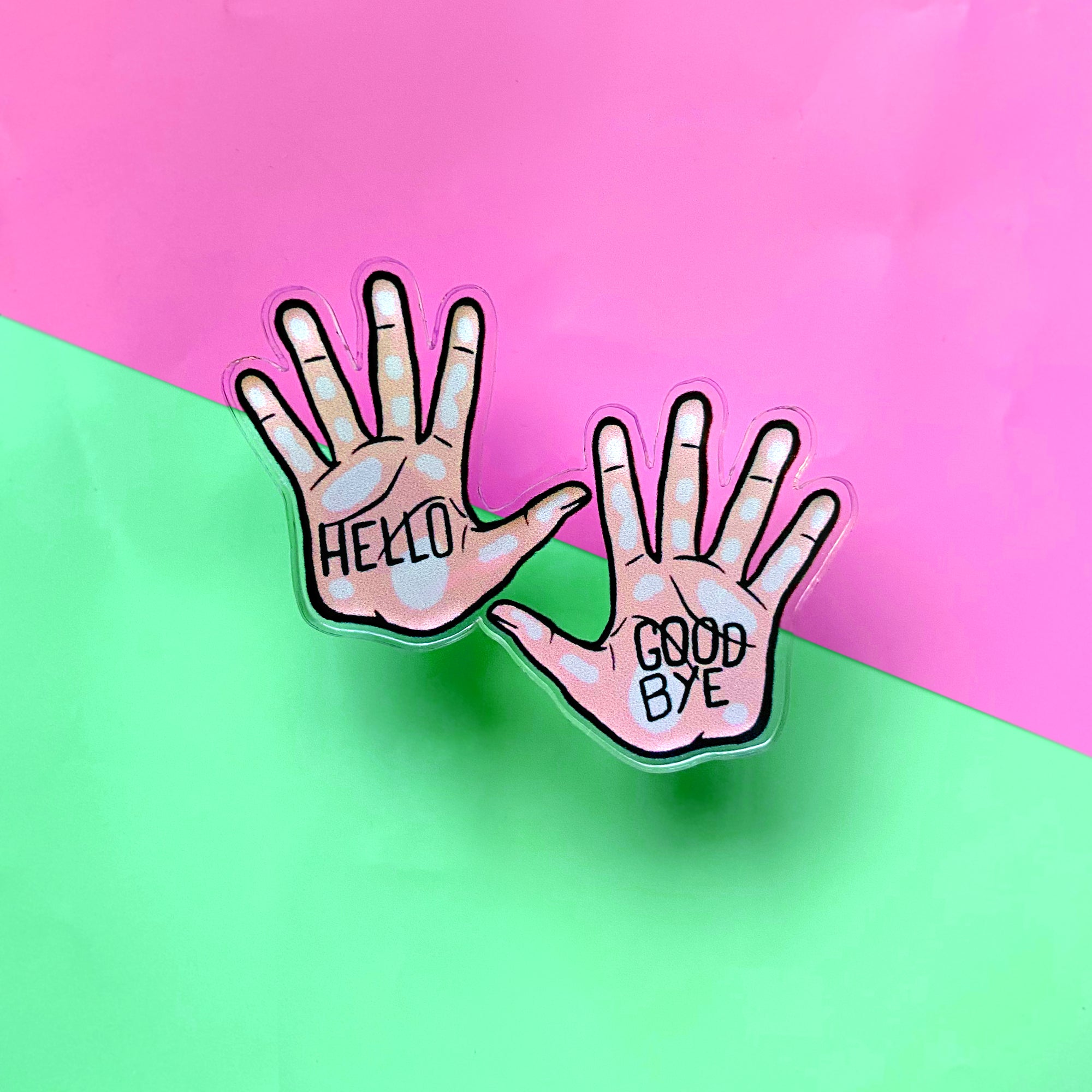 Hello Goodbye Pin Badge
This 45mm x 37mm clear acrylic pin badges is made from 100% recycled and recyclable plastics that have reached the end of their life-cycle and are destined for landfill or incineration.
An environmentally friendlier alternative to enamel pin badges, this acrylic pin badge is digitally printed onto 3mm thick recycled clear acrylic.

Rubber clutch fixings on the reverse.